All Tech'd Out and Ready to Go
i love tech gadgets. this is the third last time this month that i'm going to rave about my new tech toys. its mostly due to the fact that i've already spent (over-spent is more like it) my month's budget on tech gadgets. so to make up for it i'll probably wait for a month or two or maybe longer before acquiring neato stuff. actually there's nothing that i'm looking to buy other than a big screen entertainment system with a surround sound speaker setup… oh wait, yes there is! how i can so quickly forget. you'll just have to wait and see next month for my next tech gadget reveal. oh well… i guess the months of September through November will be my tech fasting period.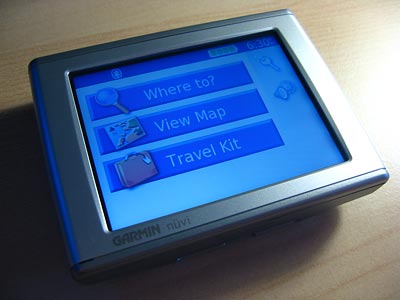 arriving last Thursday, my Garmin nüvi 360 GPS came just in time for my road trip to the Oregon Shakespeare Festival. once again you'll find a crazy MSRP on the manufacturer's website which after some internet price comparison shopping i found it for almost $200 off. as with all tech gadgets, time will drop the price. but since my road trip starts this sunday i don't really have the time to wait do i? anyways back to my GPS. replacing the 350 model, the 360 was scheduled to be in the vendor's stock on July 17. i didn't want to risk having it arrive after i left so i swallowed the $10.11 Fedex 2-day fee and voilá! it came on Thursday which gave me Thursday night to study it with the manual and yesterday on testing it on the road.
i used it again today on the way to Soquel Camp Meeting. it offered two alternate routes other than the two routes that i know of to get there. here are some pictures of Soquel.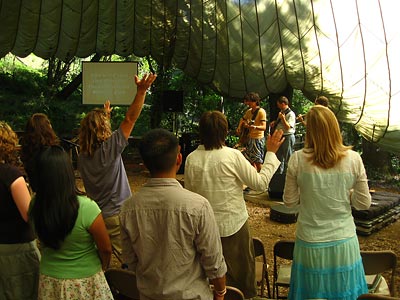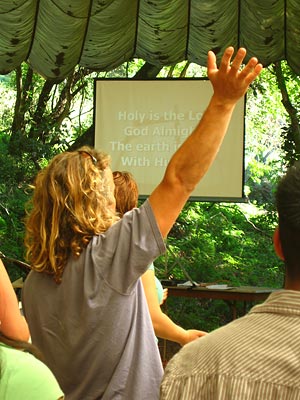 i went Sabbath School at Parachute Park for Young Adults but after song service i left for the Main Auditorium because i wasn't expecting the rest of the program to be a mini-concert given by a musician from southern California.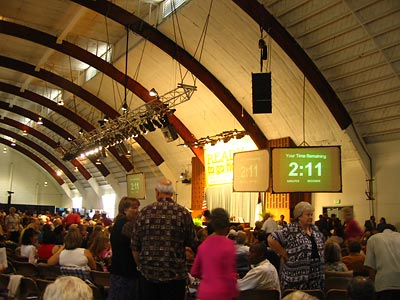 by the time i got to the Main Auditorium, i had about 2 min 11 sec before the worship service began. apparently not all programs start and end at the same time.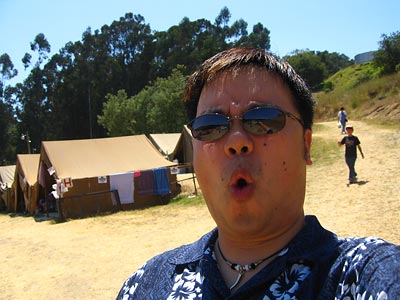 WOOOOOO! it was so HOT! and after lunch we decided to head back home. i had just left a tent where i had lunch with my family and some church friends.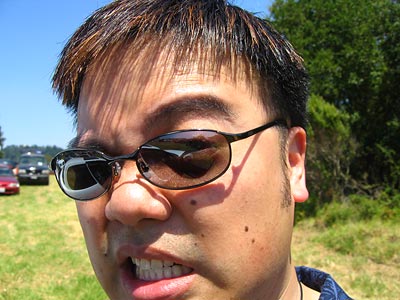 i was sent to get the car which was at Hilltop parking. even though they have shuttles that run up and down from there, one can seriously get dehydrated if hiking up to this location especially on a day like today. you can't really see just how the sweat beaded on my forehead. i guess that's a good thing otherwise you'd be grossed out.
after i picked up my family and friend, i let the GPS dictate the route back. it took us through some backroads that i've never been on. it was kind of nice since the backroads is shaded by the tall trees unlike the open area of the highway route. all was going well until, unbeknownst to the GPS, we encountered a "Road Closed" blockade. so i turned around and it recalculated the route based on me going the opposite direction and found another way which took us to even a smaller and out-of-the-way road. well, we eventually got back to the main highway but i must say i'm impressed that the GPS recognized these really small roads. i guess as helpful as GPS systems are, depending on them 100% isn't such a good idea especially if you're already familiar with the area. of course if you don't know the area at all its better than nothing.