i wasn't able to attend the full weekend of the Young Adult retreat, so after attending two spiritual sessions and a hike on Sabbath i wished that i had. i've never been interested in retreats before, but through the "insistence" of my friend Pam (for those of you who know her, its hard to say "no") i'm glad i went and perhaps when another Young Adult function happens in the future, i'll definitely go and encourage others to go as well.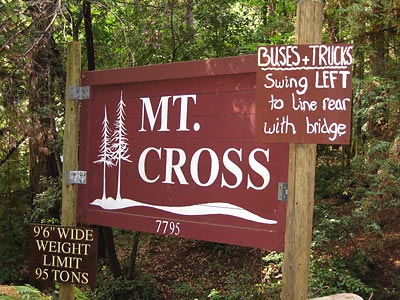 the retreat was held at Mt. Cross, a Lutheran Outdoor Ministries camp, which was about 45-50 minutes away from where i live.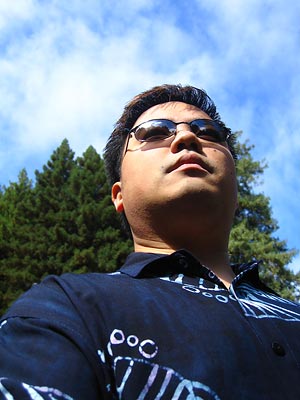 at first i was planning on visiting yet another church, but the nature setting definitely appealed to me and was what i needed to get spiritually refreshed.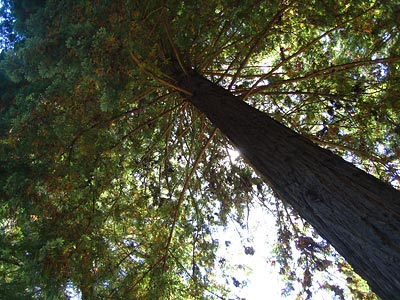 after lunch i was sitting on at a picnic table waiting for the group to finally gather to go on a hike. this is when i looked up and saw this amazing view. and when we were on the hike i was only able to take so many pictures, otherwise i'd be trailing everyone else. but now that i've been there i can take my all the picture-taking time i want.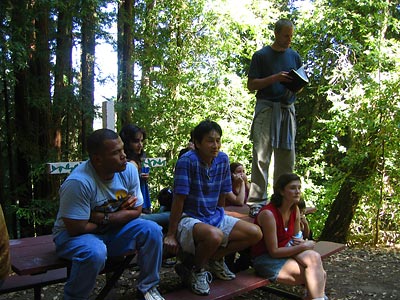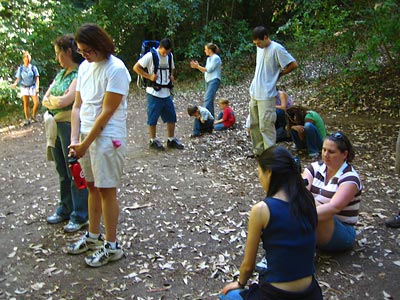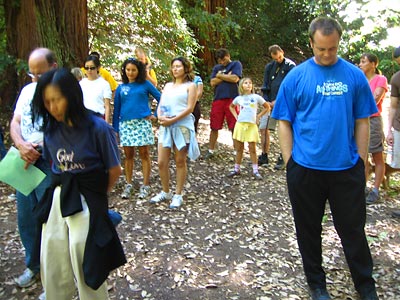 we stopped at a clearing for a really short but sweet spiritual thought and prayer.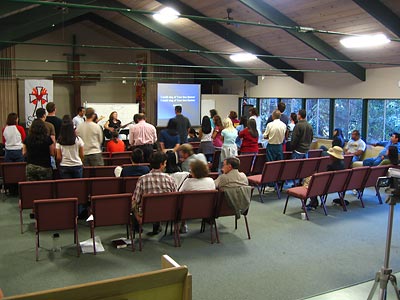 the hiking trail looped back to the camp, so from the clearing it was only a short distance till we got back. we had about an hour or so to kill so i visited with some people before the 4:00p meeting.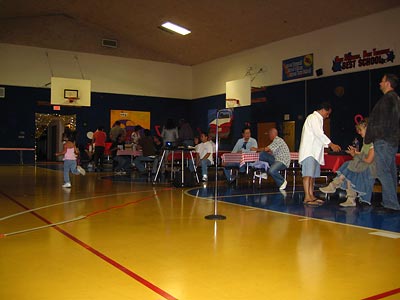 after the meeting i was so moved that i wanted to stay for the next session after dinner but i since i had missed last years church social, i headed back to my church.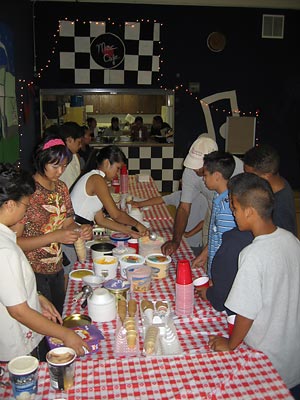 ice cream! so many flavors to choose from. there was even root bear float… mmmmm!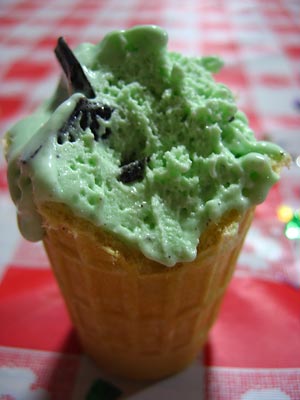 of course, i had to have mint chocolate chip on a cone. its nostalgic for me because my grandfather used to take me to Thrifty's when he babysat me and he would buy me this flavor. i don't remember whether he picked the flavor or whether i did. all i know is that i had this flavor and eating it (especially with a cone) takes me back.