i have been rather lax in my posting lately because i've been a little busier than usual. but before i go into the bulk of my busyness i'd like to show you something that i don't really see a whole lot… well at least to this extreme.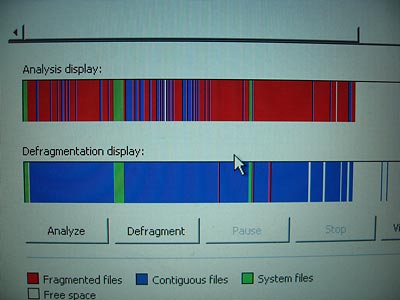 if you look at the "Analysis display:" bar you'll immediately notice the amount of red which the legend below tells you that it stands for "Fragmented files". my friends, if you have an older computer… and when i say "older" i mean 2-3 plus years old… and you're a bit annoyed that its a bit slow, try defragging your hard drive. of course, if you have spyware and other nefarious crapware on your computer it'll take some doing to clean it out. so if you're not up to tackling that sort of thing, a defrag after 2-3 years of not defragging will help make it a bit snapper and turn the display bar to a nice blue. in this example, the laptop was about 5-6 years old and i would assume that there was no defragging during that time.
ok… over the last two and half weeks, i've been operating the video camera at a Bible seminar that my church, being one of the sponsors, is participating in.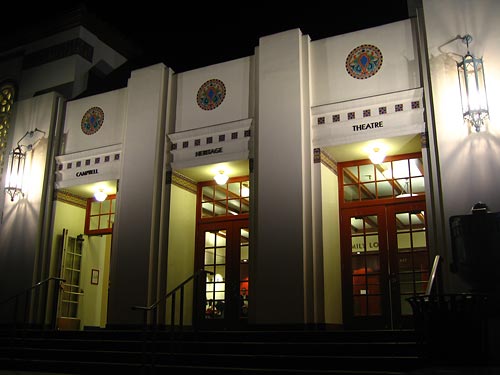 the seminar is being held at the Heritage Theatre in Campbell five nights a week. we finish between 8:45-9:00p and depending on who hangs around to visit or what needs to be taken down and stored, i would leave the place anytime between 9:30-10:00p. so by the time i get back home, i'm in the mood for getting some rest as opposed to making a blog entry which is why there hasn't been one in a while.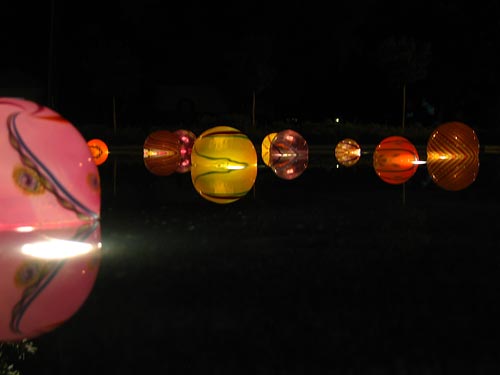 i typically get there between 6:30-7:00p to make sure the video camera equipment is set up right and the audio is being directed into the camera accordingly. but usually at that time there is still light out which the lighted balls on the water feature outside the theatre aren't lighted yet. so here's what they look like lighted.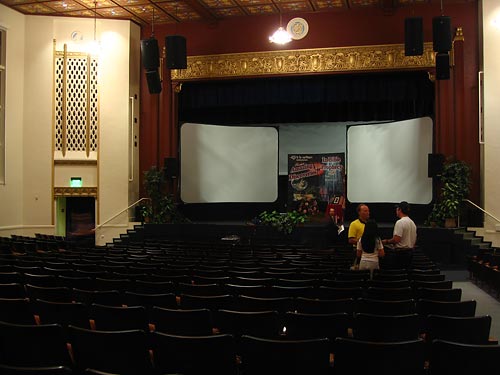 and this is what the theatre looks like on the inside. i had left my camera in my car before the meeting started, so this is shot is post-meeting. the meetings will conclude on 07 october which will come up pretty fast. when meetings like these start it seems like its so long, but now that's its a little more than half way done it doesn't seem long enough.
there's more stories to tell, but i'm tired so you'll have to wait. but hopefully, God-willing, you won't have to wait too long till my next post.