Take a Hike… It's a Beautiful Day
there's nothing like a hike to reveal how incredibly out of shape one is. there's also nothing like a three-hour hike after not working out for a month (due to the seminars) to emphasize just how important exercise and rest is to one's health. but nonetheless, it was good to take the opportunity of Columbus Day and spend it outdoors… especially with friends.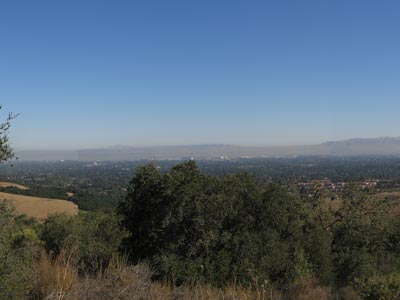 Click here for panorama view (1600×314).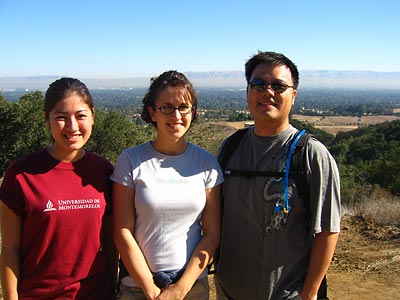 not necessarily getting the day off for Columbus Day, Aiko and Heidi were also somewhat free so it was cool to hang out with them. among the many different parks at the Midpeninsula Regional Open Space District, i took them to Rancho San Antonio and we hiked the PG & E Trail and had a jovial time. yes. jovial. we were fortunate to have a hiker pass by in the opposite direction to offer to take a picture for us. about a third of the way on our decent, Aiko had this awesome idea of having lunch at her place since she had a surplus of food from a previous event at church. Heidi and i were more than happy to help her especially since we had built up quite the appetite on the hike.
when we got back to Aiko's, we busted out the leftovers and the following pictures are of the yumminess that was consumed. good food and good conversation make a great combination!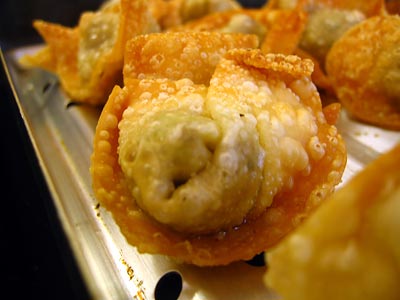 wantons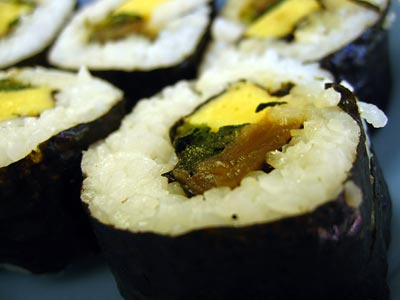 sushi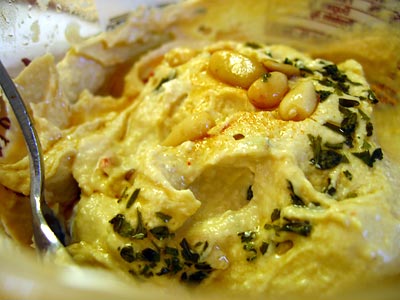 hummus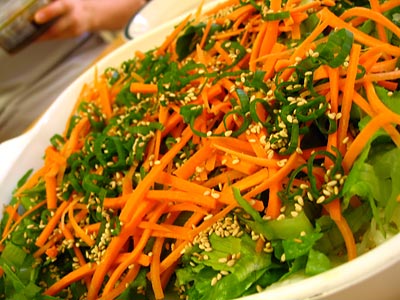 japanese cold noodles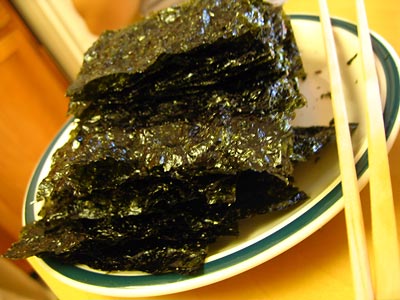 nori
so that was the highlight of my day. around 6:30p i went to my church for some soup for dinner and Bible study which was a highlight of my evening. so now that i've done a three-hour hike, had a tasty lunch and satisfying dinner, and an inspired Bible study, i think i'm definitely going to sleep very, very well tonight.