A Short Blog for My Kung-Fu was Sleepy
i was going to do a super post since i had quite the weekend. but after i got home from work, i was unusually fatigued. i don't know why since the night before i had a good 8-9 hour sleep. at first i was thinking that the time-change had something to do with it but since it's only an hour difference i shouldn't have been sleepy at 5:00p. where my health is concerned i didn't want to take any chances by going to Bible study earlier this evening so i took a nap till about 8:30p. i feel much better now and will start off this post with last Saturday.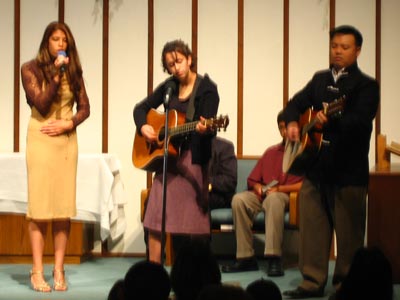 it has been a very, very, very long time since i've done special music. i was happy to help even though i was approached by Heidi and Nikki (Nikki is the one on the left) the evening before (Friday). i just strummed while Heidi plucked. it was different and nice not having to sing for special music although some church members thought that we should be a trio. i don't know… we'll see where the Lord leads.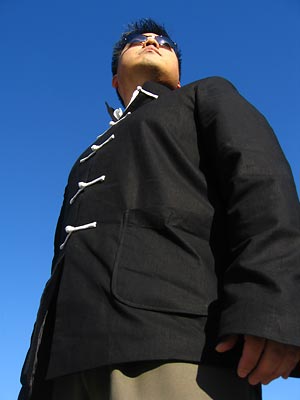 i think it has been about the second or third year in a row that my family will be missing out on International Sabbath which is going to be this coming Saturday. however, i took the opportunity this Sabbath to wear my new Chinese-styled jacket which even though it was thin it was warm. i will just have to find out how true this is as the temperatures begin to decline in the coming weeks.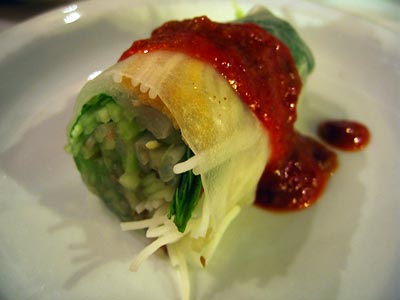 later in the evening, my family went to Banana Leaf for dinner. i had forgotten what the vegetarian spring rolls were like. so i had to order them and of course take pictures. now i won't forget. hehe.
vegetarian curry laksa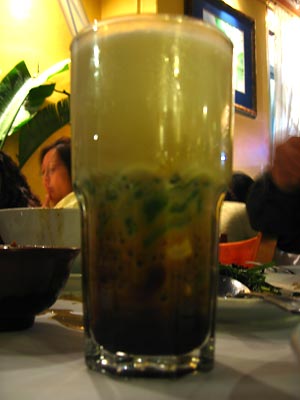 cendol