Birthdays Are Fun, Part II
the following morning (which would be last Sunday), my parents took a quick trip to Loma Linda Market to get some soy-based vegetarian food products. i'm not really into vegetarian "versions" of meat because even though they are meatless, they have been processed into whatever form they are meant to resemble although they do come in handy for something quick. so while my parents went to the market i took that time to sleep in until we had to leave for the next birthday celebration which was lunch in Pasadena.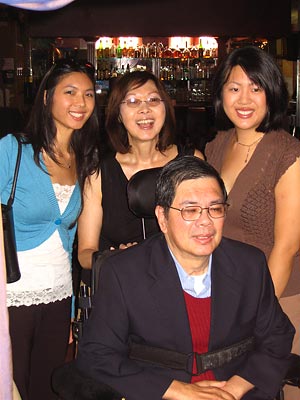 the birthday lunch celebrated my uncle Sam and aunt Joyce's birthday since their birth dates fall within a week of each other. to my knowledge, the plan was to surprise my aunt Joyce since her birthday isn't till this Friday. however she found out but played along anyways. so in thinking that we were the ones to surprise her, we were surprised to find out that she knew.
here's another family picture and you will notice that there are some here that wasn't there the night before. in fact there are a lot more. that's because there are two families represented unlike the night before where it was just one: my uncle Sam's (my mom's brother) and my aunt Joyce's. both are large families and you would've seen it larger had all members been present and accounted for.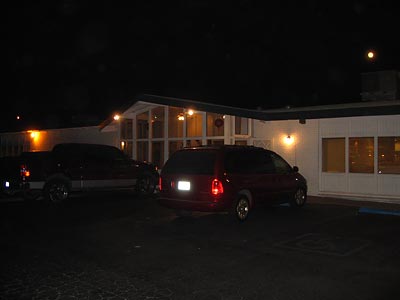 but alas all fun and festivities must come to a finale. after the "see-you-laters" were said my parents and i left Pasadena and headed back to Springville. there really isn't much more to say about a four hour drive to Springville but before we arrived we stopped at L & D Chinese Buffet in Porterville for dinner. its the standard fare of Chinese buffet with the food that you typically find except that the prices are very reasonable. i think it's something like $5.95 lunch, $7.95 dinner. we ate, we dropped off my dad in Springville, and then my mom and i spent the next four hours to Milpitas. birthdays are fun, three birthdays are more fun, 16 hours of round trip driving… not so much, but well worth it to spend with family.
You can check out more pictures starting in the Dining Out section.