Use the Doorbell… and I Might Shoot You
a lot of things happened last weekend so i'm going to start on Friday afternoon at 12:15p when i went to check to see whether or not my expected shipment of my new lens arrived yet. i work at home on fridays now so it is very convenient to accept shipments that require a signature. there was nothing at the door but there was something on the door. lo and behold there was a sticker stuck on the door that delivery drivers leave when no one is home to sign. it was written that no one was available at 11:40a. what the heck? after getting my car serviced, i've been home since 10:00a! so i called the "unmentioned" delivery service and repeated my irritation of their poor service. that i indeed was home at the time of the delivery and HAD the driver used common sense and "rang" the doorbell, that i would have come right away.
okay… that brings me to yet another peeve of mine… why would anybody knock when there's NO door knocker and a doorbell is provided? plus, if people don't like doorbells then in subsequent attempts knock HARDER!
back to the story… i was kind of bummed that i would not be receiving my new lens that afternoon but i got the details from customer service that the package will be secured at a shipping location instead of being out on delivery the next day during the time when i definitely know that i will not be at home.
around 3:30p i received a phone call from the driver who told me that he would be back around my area shortly. i wonder if the customer service representative got a hold of him explaining my dissatisfaction. anyways… i tipped him about using the doorbell since i was still working in my office/bedroom upstairs and within 15 minutes or so i received my new lens. after finishing up my work i quickly freed it from its brown cardboard encasement.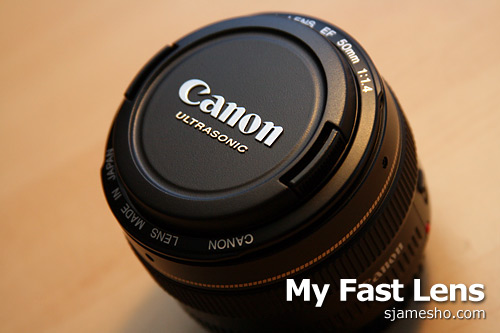 my dad was already home for about an hour and was working at the dining room table. yeah… he tends to annex the entire table with his laptop and external drives when he comes home. so i showed it off to him explaining the kinds of photos that the lens will allow me to take.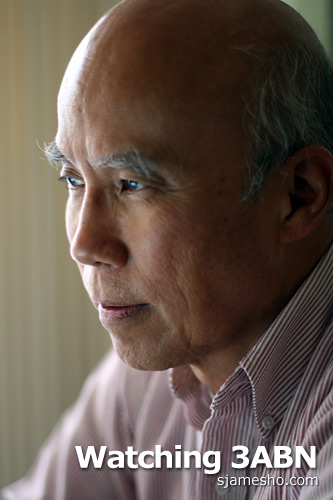 and with that being said i used him as my model to take the first test shot while he was watching 3ABN.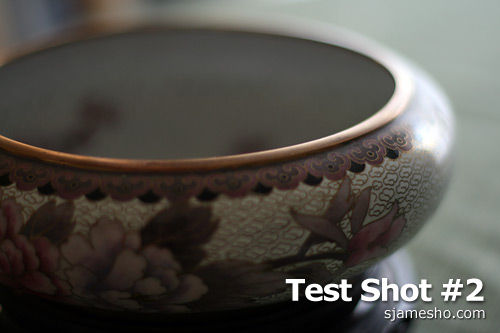 this cloisonne bowl was on the table, so i shot off several frames with different settings.
later that evening i attended my friend Ted's surprise birthday party. i was hoping to test it more there but i ended up putting my 28-135mm and my 10-22mm to more use which you will see in my next post.